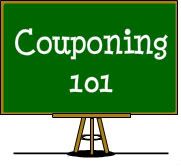 Sometimes it's hard to know if you are getting a good deal. You see the big red tag, clearance sign or the huge SALE sign, and you get so excited and psyched into thinking that you are getting a good deal. But, how do you really know when you are getting a good deal?
Over the past few years I've been couponing, I developed a set of guidelines on how I know if I am getting a good deal. I keep a price list in mind and try to stick to it. Obviously, there may be extenuating circumstances and I will have to pay more (out of milk, need diapers) but I've become pretty good at stockpiling items when they go on sale.
I never buy any of the following items unless I can get them at lea
st 50% off...
Laundry Detergent
Dish Detergent
Feminine Hygiene
Diapers
Medicine
Formula
Baby Food
Baby Wipes
Dog Food
ANY meat, I never pay more than $1.99lb
- if you buy at the right time and stock up when there is a good deal, you should have to trouble staying under $2 a pound. Think that's not possible? I purchase 12 packs (1.5lbs each) of Seasoned Sirloin from Albertson's last month. I haven't found any good deals on ground beef, so we've been using the sirloin!
<----This
turns into this--->>

And, yes..the tag says $11.49

I never pay more than $1.00 for....

Loaf of Bread
Tortillas

Juice

Cereal
Crackers

Fruit
Bars
Granola Bars

Oatmeal

Chips
Glass or floor cleaner


I never pay more than $.50 for the following....

Pop Tarts
Waffles

Pasta
Sauce


I never pay more than $.25 for the following....

Frozen
Pizza

Frozen Veggies
Refrigerated Dough
BBQ Sauce/Marinade
Pasta and boxed pasta
Rice and boxed rice
Canned Veggies
Canned Fruit
Toilet Paper
Creamer


I never pay for......

Hand Soap
Pizza Rolls
Aluminum Foil
Zip-Lock Bags
Make-up
Chex Mix
Shampoo
Conditioner
Body wash
Deodorant
Razors
Shaving Cream
Tissue
Toothpaste
Toothbrush
Soap
Candles
Air Freshener

Sour
Cream

Creamer
I you always have at least 4 copies of each week's inserts, you should have no problem stocking up when any of the above items are on sale. When you stockpile an item, the hope is that you have enough to get you by until the next sale comes along.